What is the #1 thing stopping you from finding a career that utilizes all your greatest gifts?
The problem? There is no such career or job that exists-- you have to CREATE it for yourself!

I understood this the day I "retired" from my corporate job at an oil&gas company in 2011. By all accounts on the outside, I was successful, sat on boards and was apart of a great private club.

But I was miserable on the inside, I was exhausted and I never experienced true joy from the things that money bought me...I felt like I was trading a life of my dreams for a paycheck to buy things that impressed others, but made me miserable.

That's one of the primary reasons I created Curva-Lish with a mission statement that includes "authenticity" and "purpose".
Recently, I bumped into an awesome Free course from Holistic Fashionista that's
truly going to change the way you think about your work life and what you should really be looking
for in your life's work!

I WISH I had this information when I was in the stage of planning my resignation and when I decided to pursue my entrepreneurial journey...that's why I am making you aware of it!

You can live the life of your dreams that also has the capacity to change the world...I promise!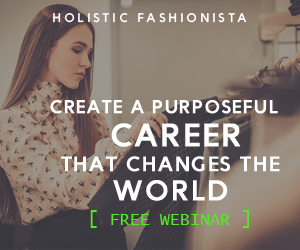 And let me know what you think!
I hope it helps you get clarity on your authentic self and supports your journey down the road of purpose!